Welcome
Roberg Tax Solutions is dedicated to helping business owners and individuals plan and prepare tax solutions and strategies that meet their specific needs. We offer a special combination of tax expertise and personalized service. We can help you with your current situation, your back taxes, and with IRS problems. We are committed to making your tax planning and preparation experience a positive one
The best defense for any IRS issue is an enrolled agent (EA). Unlike other tax preparers, enrolled agents are federally licensed by the U.S. Department of the Treasury. We specialize in taxation and go through strict testing and application of tax planning procedures and continuing education to achieve unmatched expertise in the areas of tax planning, preparation and IRS representation.
You work hard for your money. As your trusted tax preparation resource, we are committed to your success. We are available all year round to answer your tax questions and prepare you for upcoming changes.
If you don't have a strategy for your income taxes, then you're probably paying too much!
Location
12747 Olive Blvd, Suite 300
Saint Louis, MO 63141
Roberg Tax Solutions from Janice Roberg on Vimeo.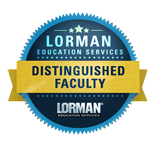 _____________________________________________________________________
_____________________________________________________________________