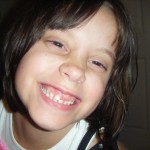 Welcome to the world of parenthood. Raising kids is hard enough with help but it's even harder when you're alone. Here are some tips to help you navigate the changes that will happen to your tax return, because you deserve a little help once in awhile.
Claiming your baby as a dependent: If you are earning income (over $3650), then you're going to want to file a tax return and claim your baby as a dependent. I sometimes hear women say they didn't claim their children because the child was born in December and they read the child is supposed to live with you for 7 months. In the year of birth, you claim the child even if he was born on December 31st. Let's be honest, if you've just gone through a pregnancy, that child has been living with you for more than 7 months anyway. Claim your baby! We'll talk a little more about possibly letting someone else claim the baby, but unless there are special circumstances, plan on it being you.
Changing your filing status: If you're on your own and supporting yourself, then once your baby is born you will change your filing status from Single to Head of household. It gets a little more complicated if you are living with your parents, the baby's father, or someone else. The issue becomes, who is providing most of the support for the child? If you're using computer software, there are all sorts of questions you can ask to determine how much support is provided to the baby and by whom, but here's a quick and easy technique that's pretty helpful. If you prepare the tax return with Head of Household status, and then switch it to Single status and the refund amount is exactly the same, then claim Single as your filing status. If your income is so low that your refund won't change, then you really don't need Head of Household status. The IRS will audit returns claiming HH status when the income is too low, they never audit Single for the income being low. Why not just avoid a headache that you don't need. The Earned Income Credit amount is the same for single as Head of Household filers.
What about letting someone else claim the baby? If you are living with the baby's father and it would benefit you to have the child on his tax return instead of yours, then that's fine. If you are living with your parents and they are supporting you and the baby, you can let your parents claim the child. Your parents would have to make more money than you do to be able to do this.
Letting anyone outside of you, the father, or a grandparent claim your child on a tax return has the potential to get you into trouble and even land you in jail for tax fraud. There are a few situations where it can be done, but for that you should go see a professional. The rules regarding dependents change often. Things that were allowed a few years ago aren't allowed now. Sometimes well meaning friends and relatives can give you bad advice which could get you into big trouble. Protect yourself.
The Earned Income Credit: Many single moms, especially when they're just starting out, qualify for the Earned Income Credit. It's a refundable credit, that means you get the money even if you didn't pay any tax into the system. EIC is a big deal and can make a huge difference on your refund. That's why people may want to try and claim your baby for you. There's between $13 to $14 billion dollars a year of EIC fraud. It's also why you need to be careful, the IRS is very aggressive about pursuing EIC fraud—that's why you don't let anyone else claim your child.
Also, you need to protect your child's social security card like it was gold—it's that valuable. Infant identity theft happens all the time. You won't know it's happened until you file your tax return and it get's rejected because someone else has claimed your child. Do not carry the card around in your purse. If you have a safe deposit box, put it there. Store it someplace safe.
_______________________________________________________________________
Note:  We try to answer all the questions that come to us but please be patient.  It's our busy season right now.  We may not get to your post until the weekend.  When you make a post and use the capcha code, it won't immediately show up.  You see, for every normal person like you that posts, there's about three advertisements for things your mother wouldn't approve of.  (We try to keep this a G rated website.)   We have to edit those out.  If you need an answer right away, here are some links that might help:
EIC questions of any kind:  http://www.irs.gov/Individuals/Earned-Income-Tax-Credit-(EITC)-%E2%80%93–Use-the-EITC-Assistant-to-Find-Out-if-You-Should-Claim-it.
How to find free tax preparers:  http://www.irs.gov/Individuals/Free-Tax-Return-Preparation-for-You-by-Volunteers
How to find your local IRS office:  http://www.irs.gov/uac/Contact-Your-Local-IRS-Office-1
If you want to hire us, please call (314) 275-9160 or email us.  We do prepare returns for people all over the country (and a few foreign countries as well.)  We are sorry but we cannot prepare an EIC return for someone outside of the St. Louis area because of the due diligence requirements.