I often get contacted by people who are facing an audit based upon their "family relationship." The IRS will send an inquiry about a person's relationship to a child in an EIC claim and the person being audited will say that he or she is "common law" married to the child's birth parent.
Here's the thing: the rules for common law marriage are very specific. I know that a lot of people seem to think that a couple is common law married if they live together for seven years. That's just not true. (I used to believe that too, it's something I was told when I was a kid.)
But in reality, there are only certain states that recognize common law marriage. If a couple is deemed common law married in one of those states and then move to a non-common law marriage state, the new state still has to recognize the marriage.
In most common law states, you can't just say you're married, you have to "hold yourself out to be married". For example: you call yourselves husband and wife, you file joint income tax returns, you use the same last name.
If you have a common law marriage, and you end your relationship, then you must get a divorce even though you never had a wedding.
If you're going to argue to the IRS that you have a common law marriage, you need to know the facts. First, you need to know which states recognize common law marriage in the first place:
Alabama
Colorado
District of Columbia
Georgia (if created before January 1, 1997)
Idaho (if created before January 1, 1996)
Iowa
Kansas
Montana
New Hampshire (but only for inheritance purposes, this won't work on your tax return)
New Mexico
Ohio (if created before October 10, 1991)
Oklahoma (but there's conflict in the courts, marriages created before November 1, 1998 are recognized, common law marriages after that date may not be recognized)
Pennsylavania (if created before January 1, 2005)
Rhode Island
South Carolina
Texas
Utah
If you live in one of these common law states, you will need to check with your state to find out the rules that make you qualify as married. This link gives you an outline of some of the state requirements. http://www.uscis.gov/ilink/docView/AFM/HTML/AFM/0-0-0-1/0-0-0-26573/0-0-0-30679.html
Common law marriage is not to be taken lightly; it's marriage. Before you use the common law marriage argument with the IRS, make sure you're serioius about being married.
About once a year, after preparing a tax return I'm asked, "Does my husband/wife have to see this?" Well, the answer is, "Yes, and he/she has to sign it too."
A lot of people never really look at their tax returns, but it's important that you do, even if you're not the bread winner. Your tax return has a lot of information about you and your financial situation. If your spouse is in trouble, and you sign the return, then you're in trouble too.
Here's the number one thing to look at so you don't get caught unaware: Adjusted gross income. That's going to be the number at the top of page 2 of your 1040 tax return (line 38). (It's also at the bottom on page 1, line 37.) That's all the money you make, including wages, business income, interest, gains from stock – everything. This is the number that should match your lifestyle. It's the single most important number on your tax return (and you thought it was the refund didn't you?) If you live in a million dollar mansion and drive a Porsche, and the adjusted gross income is only $20,000, you've got yourself a serious problem. Flip side, if you're living in a shack and subsisting off of peanut butter sandwiches but the adjusted gross income number is $300,000, you need to ask yourself where all the money is going. It's quite possible that your income numbers and lifestyle don't match up and there could be a very legitimate reason for that, but you need to know what that is.
Of course, I recommend that you look at everything, and ask questions about anything you don't understand. Here are three issues for you to check where you don't need to know any math:
Look at the address on the return. If it's not yours, you need to be asking questions.
Look at the names of the dependents. Do all the kids live with you? If not, does your spouse have a legal right to claim any children that are listed? Earned Income Credit Tax fraud is a big deal, and if you sign the return, it's your problem too.
Also, look at the back of the return. Is the refund being direct deposited into your joint checking account? If not, where's the money going and why?
One more thing that might give you pause to think would be on line 21: Other Income. This could be just about anything, but it's where the gambling income goes. Most gamblers have a number on their Schedule A for the same amount to claim gambling losses, it would go on line 28. You can't claim a bigger deduction than the amount of gambling money you win. If your lifestyle isn't matching your adjusted gross income and you've got gambling on your tax return – your spouse's losses could be much larger than what's reported on your taxes.
In today's economy, it's important to be aware of your family's full financial picture. For some couples, talking about money is difficult. You can use your tax return as a convenient way to open up the discussion. If there are money problems, you should come up with solutions as a team. That's what marriage is supposed to be about anyway.
Claiming parents is difficult, but it can be done if you pass the "Qualifying Relative" tests. But first, here are the two biggies that tend to get in the way:
You cannot claim a married person who files a joint return with his or her spouse. So if your parents file a joint tax return in the United States, then you won't be able to claim them. (I'm guessing they don't, but I wanted to make sure that I told you about that.)
To claim someone as a dependent, the person must be a US citizen, US resident alien, US national or resident of Canada or Mexico. Where my clients have had trouble before is when their parents visit the US, but their visas are only for 6 months, no longer. Then they don't qualify as US residents. I just wanted to make sure you knew about the 6 month rule because that's the issue most likely to cause Indian families trouble with claiming their parents.  After that, the rules are the same for anyone else in America who wants to claim their parents on their US income tax return.  You need to pass the qualifying relative test.
The Qualifying Relative Test has 4 parts:
They cannot be considered a qualifying child of anyone else. No problem! As your parents, I'm guessing they're both over the age of 24. Easy pass.
Member of household or relationship test. As your parents, they do not have to live with you. Also, since they are your parents, they automatically pass the relationship test. Easy pass.
Gross income test. This one is harder. They cannot have more than than $3,650 in gross income for the year. If they are retired, they might qualify, but if they are receiving a taxable pension, that could kick them out of being a dependent. In the US, for example, my mother in law receives Social Security income which isn't taxable and it doesn't count as gross income. Her other income is less than $3,650 so she would pass the gross income test for me to claim her as a dependent. Remember, once your parents become US residents, they will be taxed on their "world wide income."
Support Test. In order to claim your parents as dependents, you must provide more than 1/2 of their support. Let's say that your parents each earn $3,000 a year in some type of pension. For you to be able to claim them as dependents, you would have to pay more than $3,000 for support for each of them. For example, if they live with you, then you would consider part of your rent or mortgage to be towards their support. Also food, clothing, medical expenses, etc. If they don't live with you, who is paying for their rent, food, clothing, etc.? Using my mother-in-law as an example again: although I pay some of her bills, I definitely don't pay over 1/2 of her support. She pays for her food and rent with her Social Security money so I don't come close to the 50% of her support.
If you do find that you qualify to claim your parents, then you would complete the W7 forms for them, so that they have an ITIN number, and submit them with your next tax return.  I find that the best way to handle the W7 form is to take your tax return in to the nearest IRS office with your supporting documents (like passports) and submit them there.  Although it might be inconvenient making the trip, it will save you a lot of hassle in the long run.
Here's an easy Father's Day Quiz for Dads. 1. What's your wife's name? 2. What are your children's names? I told you this was an easy quiz. Now here's the next part: same questions, but what would the answers have been three years ago? Any changes? If your answers have changed over the past few years, here's a tougher question for you; did you change your will? How about your 401(k)? Your insurance policy?
You see, it happens to everyone. Our families change, we have children, we get divorced, we get remarried, people die. If we don't manually go in and adjust who the beneficiaries are on our bank accounts, retirement plans, and such, then the money that we've worked so hard to save and care for our families might go to the wrong people.
It happens all the time. A man dies, and accidentally leaves a million dollar life insurance policy to his ex-wife. Perhaps his IRA goes to his dead brother. Or maybe he's left his entire estate to his three eldest children completely leaving the youngest out of the will because he forgot to change it when the baby was born. These are all true stories: the ex-wife had been divorced for five years, the dead brother had been gone for ten years, and the baby was twenty years old.
We all like to think that our family members would do the honorable thing. Think that all you want. But put your wishes in writing with the proper documents. Even if your family does have the best intentions, and the highest level of integrity, if you don't take care of assigning your beneficiaries, your assets will be left for state law to divide.
Let's say you have no problem with your state laws and you agree with how the state determines the way your assets will be split. Fine. Of course, it could take years for the state to decide how to split your assets once you're dead and your family could starve to death waiting. Let's say you die and there's no determination as to who your beneficiaries are. Generally, it takes about a year to get your assets out of probate, but I once worked on a case that took three years. For those three years, you know who got paid? I got paid for doing the tax returns, the financial manager got paid for handling the money in the account and the lawyers got paid a bundle.
You know who else got paid? The IRS got paid because the income from the assets in the account got taxed at the highest rate because we couldn't pass any money through to the family. The family got nothing until the estate was closed. All that money eaten away by lawyers, number crunchers, and the IRS– what a waste. Is that really the choice you'd make?
So here's your Father's Day to do list: check your life insurance policy, your retirement plans, your investment and bank accounts, and your will to make sure that you have the people you want to receive that money listed as your beneficiaries. If you don't, then that's the first call you need to make Monday morning.
Your family loves you, and they'll probably show it Sunday morning by giving you a new tie or maybe breakfast in bed. Let me tell you, you'll get no glory by walking into the kitchen and announcing that you've "changed the beneficiaries" in your 401(k) or rewritten your will. That's okay, you'll know you did the right thing and that's good enough for you strong, silent, Dad types. Happy Father's Day.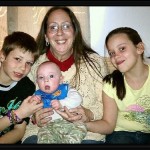 I was recently asked, "How do I go about hiring my Mom to be a nanny?"  Unlike me, who would just try to pawn my kids off on my Mom whenever I got the chance, this person wanted to make it official: 1. She wanted to pay her mother for the work, and 2. She wanted to make sure all the tax stuff was handled properly.  If you're thinking about hiring your Mom (or your Dad) here's what you should know.
First, when you hire your parent for domestic work (including child care, housekeeping, etc.) your parent is exempt from social security and medicare withholding.  This makes the whole "hiring your parent" thing a lot easier.  There is an exception though, and I think a lot of families might fall into this category:
If you meet both of these conditions:  1. Your parent cares for your child who is under 18 or is disabled and 2. You are either divorced or widowed and not remarried, or your spouse is permanently disabled.  Note:  the rules don't say anything about if you were never married, just divorced or widowed.  So, if you meet these conditions, then you do pay the payroll taxes.  Otherwise, just pay your mom every week.  She can report the income on her tax return and you can report that you paid her and claim the child care credit. Super easy, right?
If you do have to do the payroll withholding, it's not that hard.  For 2011, you'll want to withhold 5.65% to cover the employee's share of payroll taxes.  You'll wind up matching that amount when you file the Schedule H with your tax return (the household employee tax.)  You have the option of paying your Mom's share of the employee tax and not withholding it from her pay. (You just don't withhold and you pay double the employer's tax, still pretty easy.)
You do not pay FUTA (federal unemployment taxes) on your parent no matter what the circumstance.
You may be required to pay state unemployment insurance, you'll have to check with your state.  Here in Missouri, you'll pay unemployment insurance if you pay your parent over $1,000 per quarter.
You will need to provide your parent with a W2 after the year is over showing the income paid, whether you withhold the payroll taxes or not.
For more information of household employees, check out the IRS publication 926 at http://www.irs.gov/publications/p926/index.html.
To check out the Schedule H, click on this link:  http://www.irs.gov/pub/irs-pdf/f1040sh.pdf
Addendum:  shortly after I posted this blog, I read an article about nanny's that get paid over $150,000 a year.  If you pay your nanny over $106,800, then you don't need to withhold the social security tax on any amount over that.  (You still withhold the medicare.)  If you do pay your nanny that amount, I'd just like to point out that not only am I really good with children, but I can also prepare my own payroll and to all the associated tax forms that go with it.  (Just saying.)
So you filed your tax return expecting a nice refund and then nothing comes back. You go to the IRS "Where's my Refund?" website and find a note that says your refund was held because of a prior tax debt—but you don't have one. Turns out your beloved spouse owed back taxes from before you were married. Is there anything you can do?
Yes, there is. You may be able to file for Injured Spouse Relief.
How do you know if you qualify as an injured spouse? First, you must have made and reported tax payments. That means you either had income tax withheld from wages or you made estimated tax payments, or you claimed a refundable tax credit like the Earned Income Tax credit. Second, you must not be legally obligated to pay the past-due amount. For example, you weren't married to your spouse when he or she incurred the debt.
Are there any kinds of debt besides federal income tax that can cause my refund to be taken? Your refund can be taken for state income tax, child or spousal support, or federal student loans.
Note: if you live in a community property state, there are special rules. If you're in one of those states, you'll need to see IRS Pub 55.
If you filed a joint return and you are not responsible for your spouse's debt, you may request your portion of the refund by filing the Injured Spouse Allocation form, Form 8379.
If you haven't filed yet, you can submit form 8379 along with your tax return. If you've already filed and received a federal offset notification, you can submit a form 8379 by itself. You can e-file the 8379 when it's submitted with a return. If you're sending in a paper tax return (okay, you know you should be e-filing whenever possible) then you need to write "INJURED SPOUSE" at the top left corner of your 1040.
If you're filing the 8379 by itself; make sure that you list both spouses' social security numbers in the same order as they appeared on your income tax return. I know this sounds kind of silly but it's really important to put the social security numbers in the right order. You might be thinking that the spouse that's injured should have his/her name on the top, but put your names in the same order as on the tax return.
How Come the Injured Spouse Allocation Form doesn't tell you  how much you'll get back? Good question, but it doesn't. The IRS will determine how much of your refund you will receive. Part of the issue is that allocation for couples from the community property states will be different from couples who aren't in community property states.
How long will it take me to get my refund after I file an injured spouse claim? It's going to be slower than a regular refund. If you e-file a form 8379 along with your federal return, it will take about 11 weeks to process. If you mail your return in your refund will take around 14 weeks. If your tax return was already file and you're sending in an Injured Spouse Allocation by itself, expect the IRS to take about 8 weeks to process it.
Am I better off just filing separately? Sometimes, yes. But if you qualify for any of the tax credits that aren't allowed to couples who file separately then the Injured Spouse Allocation is your best choice despite the delay to your refund.
_______________________________________________________________________
Note:  We try to answer all the questions that come to us but please be patient.  It's our busy season right now.  We may not get to your post until the weekend.  When you make a post and use the capcha code, it won't immediately show up.  You see, for every normal person like you that posts, there's about three advertisements for things your mother wouldn't approve of.  (We try to keep this a G rated website.)   We have to edit those out.  If you need an answer right away, here are some links that might help:
EIC questions of any kind:  http://www.irs.gov/Individuals/Earned-Income-Tax-Credit-(EITC)-%E2%80%93–Use-the-EITC-Assistant-to-Find-Out-if-You-Should-Claim-it.
How to find free tax preparers:  http://www.irs.gov/Individuals/Free-Tax-Return-Preparation-for-You-by-Volunteers
How to find your local IRS office:  http://www.irs.gov/uac/Contact-Your-Local-IRS-Office-1
If you want to hire us, please call (314) 275-9160 or email us.  We do prepare returns for people all over the country (and a few foreign countries as well.)  We are sorry but we cannot prepare an EIC return for someone outside of the St. Louis area because of the due diligence requirements.
When you're going through a divorce you have a million things to think about, and probably the last thing you want to spend time on is taxes.  But it's important to think about them early, rather than later—here's why.
As an enrolled agent, I usually don't get to talk to men going through a divorce unless they're already a client.  Instead, I see is what happens to divorced men at tax time after it's too late for me to fix things.  Here's the basic problem:  a guy is going through a divorce.  He goes to his attorney and hands over his pay stubs so that a fair and reasonable amount can be determined for child support. 
The child support is based upon the breadwinner's take home pay.  This is where the problem is.  Up until the divorce, the man generally has been filing his tax returns as "married filing jointly"; which has a lower tax rate than "single."  If he has children there are the exemptions for the kids which reduced his tax.  Of course the exemption for the wife will be eliminated with the divorce too.  If he owned a home then there were itemized deductions and tax advantages that he'll lose as well.  Bottom line:  getting a divorce will increase a breadwinner's income taxes.
For example:  Let's say John is going through a divorce.  He makes $4,000 a month and brings his pay stubs to his attorney to determine the child support payment.  Currently, John's withholding is based on 4 exemptions; one for him, two for his kids, and an extra one because of his deductions.  In this case, his federal withholding would be $248 per month.  But the reality of the situation is that after the divorce, John will be single and filing as single with probably no exemptions on his tax return.  He should be withholding $561 per month instead, that's a difference of over $300. 
This creates a double whammy.  First, the child support is set based upon John's take home pay which right now looks like it's $300 a month more than it really should be – so John winds up paying more in child support then he can really afford.  Then, when tax time comes around, John wasn't withholding enough and now he has a tax debt of $3600 that he never expected and can't afford to pay because all of his extra money is going to his child support. 
Remember, paying child support does not count as a tax deduction.    
So what does John do next?  He goes to his attorney and pays the attorney to renegotiate the child support payment.  This costs him even more money and ticks off the ex-wife (who wasn't too pleasant to begin with-that's why she's the "ex" wife.)  So now he's got a tax debt, attorney fees, an angry ex-wife, and in the meantime, he's racking up another IRS bill because he can't afford to change his withholding if he wants to make those child support payments. 
Now a really good attorney recognizes this problem and would have John change his withholding before he ever went to court.  But from my end, I've seen too many cases where this wasn't done.  So if you're going through a divorce, you need to be the one to make sure that you're protected.  Plan out what your tax situation will be as a single man and prepare for it up front.  Hire help if you need it, it will be money wisely spent.
In IRS speak, disabled generally means you can't work and are unable to care for yourself.  But, there are plenty of people who are in wheel chairs, deaf, blind, or with some other "disability" but are perfectly capable or working and fending for themselves.  Confused?  Me too.  This blog post is going to cover tax issues for persons with any type of physical or mental impairment.
So first,  blindness:  there is an additional standard deduction for being blind or partly blind.  If you are partly blind, you must get a certified statement from an eye doctor stating that your corrected vision is not better than 20/200 in the better eye, or that your field of vision is not more than 20 degrees.  Keep the statement in your records.  Of course, if itemizing your deductions gives you a better return, do that instead.
 Disability related payments:  certain disability related payments such as Veterans Administration (VA) disability benefits and Supplemental Security Income (SSI) are excluded from gross income on your income taxes.   If you receive employer provided disability payments, those are taxable. 
Impairment Related Work Expenses:  If you have a physical or mental disability that limits your employment; you may be able to claim business expenses in connection to your workplace.  This is different from the regular employee business expense deduction because you don't have to meet the requirement that the expense exceed 2% of your gross income.  An example of this kind of expense would be a special computer screen for someone with a vision impairment.  The key requirement here is that the expenses must be necessary for the taxpayer to work.
Medical Expenses:  If you itemize your deductions, you may be able to deduct your medical expenses.  This is true for anyone whether they have a disability or not.  What's important here is that you can include costs for making your home more accessible as a medical expense.   An example of this would be installing ramps or widening doorways to your home.  If the improvements you make increase the value of your home, they are not deductible as a medical expense.  An example of something that probably wouldn't be deductible would be a heated spa; while it would be beneficial to have the heated spa to alleviate pain, the spa would also increase the resale value of the home and therefore couldn't be claimed as a medical expense. 
Earned Income Tax Credit:  EITC is available to disabled taxpayers as well as to parents of a child with a disability.  If you retired on disability and receive taxable benefits under your employer's disability retirement plan, that's considered to be earned income for purposes of the Earned Income Tax Credit until you reach retirement age.  EITC not only reduces your tax liability, but it may even result in a refund.
It's important to know that EITC has no effect on certain public benefits. Any refund you receive because of the EITC will not be considered income when determining whether you are eligible for benefit programs such as Supplemental Security Income and Medicaid.  
 If you have a disabled child, there is no age limitation for EITC.
Also, taxpayers who pay someone to care for their dependent or spouse so they can work or look for work may be able to claim the Child or Dependent Care Credit.  There is no age limit to this credit if the child or spouse is unable to care for themselves.
For more information about tax benefits for persons with different abilities, check out IRS publication 907 http://www.irs.gov/publications/p907/ar01.html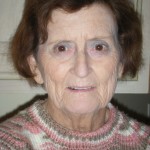 This year seems to be the year that seniors are getting slammed from all sides.  First, there was no increase in Social Security benefits, but the Medicare premium they had to pay was increased leaving them with smaller checks.  Last year we had a brief, additional federal tax deduction for real estate taxes which was specially designed to help senior home owners, but that was eliminated for this year. 
Here in Missouri, the state recently ended the Historic Preservation Credit, which helped control senior's real estate tax bills.  And right now they're trying to end the popular Property Tax Credit for seniors who rent instead of own their homes.  (Some seniors have already felt the bite of this as the credit is now denied to seniors of subsidized housing.) 
So instead of just harping on bad news, what are some tax tips and strategies that are available to senior citizens?  First, even if you don't make enough income to be required to file, file a federal return anyway.  Why?  Two reasons, the first is that you're on the radar in the event the government offers some sort of tax rebate or credit for senior citizens.  Many seniors missed out on the $250 rebate a few years ago just by not filing.  Second, and this is probably even more important, is that if you file a return, there's a statute of limitations where the IRS can't come back after you for more money.  If you don't file a return, there is no statute of limitations.  I've had to deal with seniors who now have tax liens on their homes because they didn't file a return and the IRS came up with something years later.  Had a timely return been filed, the IRS would have been too late to make the claim.
Another important strategy for seniors is planning their income.  Depending upon your marital status, your social security becomes taxable once you reach a certain income.  You don't have much choice about how much you receive for your pension, and you're required to take your minimum required distribution from your IRAs, but you have a lot of flexibility elsewhere.  Right now, during the early part of 2011 is a good time to plot out your strategy for your next year's tax return.  If you're anywhere near the borderline on taxable social security, planning is absolutely essential.  Some strategies include:  moving assets to a tax free munincipal bond fund, using the charitable donation option on your IRS to use your required minimum distribution, and selling stocks that have lost value to offset your capital gains. 
A flip side strategy for some seniors would be if you're already in a situation where 85% of your social security is going to be taxed, go ahead and do even more taxable transactions.  This sounds crazy coming from me as I'm always trying to defer income and taxes, but hear me out.  When you're in the "taxable social security zone", you're really paying a double tax.  If you're in the 15% tax bracket, then you're really paying 30% because that social security wasn't taxable until you hit the zone.  If you're pushed into the 25% tax bracket, that extra income is really taxed at 50%.  50%!  So, let's say you have a year where you've already reached the point where 85% of your social security is going to be taxed.  Once you've crossed that line, the IRS can't tax anymore of your social security for that year, the remaining tax will be at the regular rate (25, 28 or 32% so it's a tax reduction now.)  It might just make sense to go ahead and do that extra income transaction now, if it will keep you from having to be in the extra tax zone next year.  It's really going to depend upon your individual situation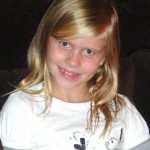 Please also read "Stolen Children".
This happens to people all the time.  You go to electronically file your tax return and it gets rejected because someone else has already claimed your child.  What do you do?  I say fight back, and here's how.
The first step to fighting back is to make sure that you're in the right.  Ask yourself these questions:
Are you the biological parent of the child?  Hint:  if your answer is "I've raised her like my own."  You're going to have trouble winning.  If you're a grandparent, step parent, aunt or uncle; and the person who claimed the child is the actual parent, you don't stand much of a chance.  (That said, some folks will have a credible case, but I'd suggest professional help here because it is tricky.)  To go this route you should be the real parent.
Did the child live with you all year?  If not all year, for at least over half of the year?  If you had custody all year you have a much better shot of winning.  You absolutely must have had custody for over half of the year to even think of trying this.  If you're on the border line, where your ex had the child for half the year and you had half, this might not be worth it.
Is this good for your child?  Generally you'd think that having more money in the household would be good for your child, but if fighting with your ex could cause harm to your child, you might want to stop and think about it a bit.
Step two.  Once you've determined that you are in the right and that you are entitled to claim your child, then what you need to do is print out, sign and mail that rejected return to the IRS —keeping your child as your dependent on the tax return.  When you do this, the IRS has to take it in.  They have to look at it and it's going to throw whoever claimed your child into an audit.  If an Earned Income Tax Credit is involved then those audit papers generally run 11 to 22 pages long.  (11 pages for a straight EIC audit, 22 for an EIC and head of household audit, they're the same questions it's just that 22 pages is more intimidating.)
Here's the scary part, you're going to get the same paperwork.  It is a little intimidating, but you're expecting it.  Because you're the custodial parent, that is your child lives with you, you can answer those questions with no problem.  People who shouldn't be claiming your kids can't answer the questions and that's why you'll win.  If your kids are in school, you'll need a document from the school saying they attend and where they live.  If they're too young for school, you can get a statement from the doctor's office that you're their parent and you pay their medical bills.  You'll have the resources to prove that you're the parent.
If you're reading this and thinking, "I can't prove I have custody of my kids," then maybe you shouldn't be filing for them.  You will have to provide some proof:  school records, doctor's files, church documents, day care receipts, health insurance records, something professional.   Your Mom or a friend can't vouch for you.
Once you've received the audit papers, completed them and sent them back, then it's a waiting game.  Your ex (or whoever claimed your child) will have to complete the same paperwork.  The IRS will examine the papers and determine who had the proper right to claim your child.  But since it's you, you will win.
The big downside to this is that it will take months to settle.  Months.  On the upside, once your ex has lost an audit case for claiming your child, it will be very difficult to ever try it again.  You're not just solving a problem for one year, you're preventing future problems as well.
What if you need the money now?  That's the most common question.  Sorry, but that's impossible.  What you've lost, you can't get back without a fight.  If you have more than one child, and only one was claimed incorrectly, you could file now and at least get part of your refund, then file an amended return later.  I don't recommend doing that, but I also understand sometimes you need the cash now.
If you try doing this as an amended return there are two consequences:  first, it will slow everything down even more.  You can't file an amended return until your first return is completely processed.  An amended return will take about 16 weeks to run through the system before the whole audit process begins so you're basically adding 4 to 5 months to the timeline for solving this issue.  Second, filing a return and amending to add a child reduces your credibility with the IRS.  Your documentation had better be rock solid because you will have no wiggle room for doubt if you submit an amended return to claim your child.
One more thing to consider before you go through with this.  Call your ex and talk it out.  I'm not crazy, hear me out.  You've read this far, you know that fighting is a big hassle.  Before you go into warrior mode, maybe you can negotiate a peace treaty.  What do you stand to gain from this?  What does your ex stand to gain?  It's important that you file your returns legally, but with divorced or never married couples, you can split an exemption:  the custodial parent claims head of household and EIC, the non-custodial parent claims the child tax credit and the exemption.  It could be a good thing for both of you and for your child.  (Remember, what's best for the child?)  Instead of going to war, you have your ex amend his/her return and you file your return right after the amendment is accepted.  It still is slow, but much faster than going through an audit.  And it's a peaceful solution.  (Please, don't even think of trying this if your ex is dangerous.  Safety first.)
Finding out that someone else has claimed your child for taxes can be shocking and financially devastating.  The assumption is usually that it's the ex, but that's not always the case.   When you file to claim your child, you will never be told who the other person is.  (Of course, if it's your ex you'll probably get an unfriendly phone call so you'll know.)  It's scary how often it's not the ex, though.  Be sure to protect your child's social security number.  Don't keep the card in your purse.  Don't share the social security number with anyone.  Your child needs your protection.  It's hard enough being a kid, being a kid with a stolen identity is worse.
_______________________________________________________________________
Note:  We try to answer all the questions that come to us but please be patient.  It's our busy season right now.  We may not get to your post until the weekend.  When you make a post and use the capcha code, it won't immediately show up.  You see, for every normal person like you that posts, there's about three advertisements for things your mother wouldn't approve of.  (We try to keep this a G rated website.)   We have to edit those out.  If you need an answer right away, here are some links that might help:
EIC questions of any kind:  http://www.irs.gov/Individuals/Earned-Income-Tax-Credit-(EITC)-%E2%80%93–Use-the-EITC-Assistant-to-Find-Out-if-You-Should-Claim-it.
How to find free tax preparers:  http://www.irs.gov/Individuals/Free-Tax-Return-Preparation-for-You-by-Volunteers
How to find your local IRS office:  http://www.irs.gov/uac/Contact-Your-Local-IRS-Office-1
If you want to hire us, please call (314) 275-9160 or email us.  We do prepare returns for people all over the country (and a few foreign countries as well.)  We are sorry but we cannot prepare an EIC return for someone outside of the St. Louis area because of the due diligence requirements.