If you have a child with an ex-spouse, or even someone that you weren't married to, you might already know how complicated the whole tax situation can get.  Who can claim what? And if you now hate each other, then it's really a problem.
But—if you and your ex get along and you want to work together to make the best situation for your child—then I've got a tax strategy for you to help you maximize your refund.
This strategy only works for couples that get along, and basically share physical custody.  If this sounds like you and your ex, then you two are perfect candidates to work together on your taxes.  If your ex is an absentee parent stop, this isn't for you.  If your ex is a nasty person, stop, this isn't for you either.
If your ex is a decent, trustworthy human being, then you can continue.
The first step is for you and your ex to do your own taxes the way you normally should.  For example:  let's say your divorce decree states that you are the custodial parent and your ex gets to claim the exemption for the child.  That's how you prepare your taxes and set the baseline for what your refund or balance due should be.
An example might help.  Let's say that Barbie and Ken had a child named Penny and then got divorced.  Although Barbie and Ken basically share custody of Penny, if push comes to shove, in the divorce decree, Barbie is the custodial parent.  Per the decree, Ken is allowed to claim Penny's exemption every other year.   So the way for them to file is for Barbie to claim the head of household filing status, but not claim Penny's exemption.  Barbie also gets the Earned Income Tax Credit and the Child Care Credit for Penny's daycare expenses.  Ken gets the exemption, and the Child Tax Credit.
That's how you determine the baseline for Barbie and Ken.  Let's say that in this example, Barbie would get a refund of $1500 and Ken would get a refund of $1000.  Together they get $2500.
There are FOUR Scenarios to this.  When preparing your taxes, you're going to run all four scenarios:
YOU claim no child, single, 1 exemption for yourself. EX claims:   2 exemptions; one for his/herself, one for child, AND claim EIC and head of household and child care credit
YOU claim child for EIC and head of household filing status and child care credit, 1 exemption for yourself, no exemption for child, sign 8332 to other parent. EX claims:  2 exemptions; one for him/herself, one for child, no EIC, no head of household
YOU claim 2 exemptions; one for yourself, one for child, no EIC, No head of household, EX claims:  child for EIC and head of household filing status, 1 exemption for him/herself, no exemption for child, sign 8332 to other parent.
YOU claim 2 exemptions; one for yourself, one for child, AND claim EIC and head of household and child care credit. EX claims:  no child, single, 1 exemption for self.
Let's plug the numbers for Barbie and Ken in here.  Scenario 1: Barbie owes $800 and Ken gets a refund of $4500.  The combined refund is $3700.
Scenario 2: this is our baseline. Barbie gets a $1500 refund, Ken gets a $1000 refund.  The combined refund is $2500.
Scenario 3:  Barbie gets $1000 refund, Ken gets $3100.  The combined refund is $4100.
Scenario 4:  Barbie gets $2600 refund and Ken owes $900.  The combined refund is $1400.
So in Barbie in Ken's case, it makes send to let Ken claim EIC and head of household filing status and have Barbie claim the exemption.  It gives them back and extra $1600!
Now Barbie has a right to her $1500, and if she files using scenario #3, she's losing $500.  So to make Barbie whole again, Ken would need to pay her back the $500 from his refund.  And they would also have to agree on how to use the extra refund money.
I always recommend that you put the extra money you get into a savings account or 529 plan for your child.  The only reason you can do this is because of your kid, so I think the money should go towards raising your child.  But it's up to you.
Remember, only parents that get along can do this.  If you hate each other, then you strictly go by the IRS rules for divorced or separated parents.   Once you do this, you can't go back to the IRS because you changed your mind.
Put proper safeguards in place.  If you're the parent that will get a lower refund than you normally would have, make sure that your ex sets up the part of his/her refund that makes you whole will come as a direct deposit into your bank account.
Make sure the part of the refund that is supposed to go to your child goes into your child's account as well.
Remember, this strategy is not for everyone.  But for some families, it can be worth a decent amount of money.
The IRS changed how FBARs are filed.  It's now done online instead of mailing a paper form to Detriot.  Here's a step by step guide to help you through it.
Now before you start, I get a lot of questions from people asking if they even need to file an FBAR.  Here's a link to the IRS website that compares whether you need to file an FBAR or a form 8938.  I like this comparison list better than most of the documents about whether you need to file or not.  It's easier to understand in my book.  So if you're unsure, look here before you file: http://www.irs.gov/Businesses/Comparison-of-Form-8938-and-FBAR-Requirements
The first thing is to find the website page.  Here's the link:  http://bsaefiling.fincen.treas.gov/main.html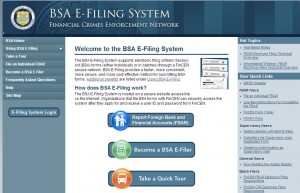 When you open the page it says BSA E-Filing System, Financial Crimes Enforcement Network.  If you're a normal human being, and you see the "financial crimes enforcement network" you're going to think you're in the wrong place!  You're at the right page.  And no, you're not a criminal.  By some weird luck of the draw, the financial crimes division is in charge of FBAR filing.  Personally I think they should change the name but the IRS isn't taking my suggestion on that.
As an individual, you're going to want to select the top box, Report Foreign Bank Accounts (FBAR).
This will take you to the next screen where you can choose whether to prepare or submit your FBAR.  We'll start with preparing.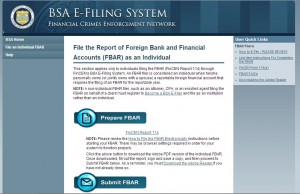 When you click on the "Prepare FBAR" link, you should get a download of the input document.  But, you might get this instead: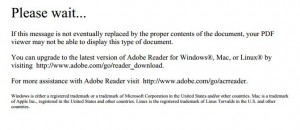 If your download doesn't convert from the "please wait" page, you'll probably have to download a newer version of Adobe reader.
[Geeky technical issue:  my computer had real problems opening this file.  I got around it by downloading the NFFBAR to my computer and then opening the file from there.  This might work for you if you're also having trouble.]
The screen you want to see looks like this: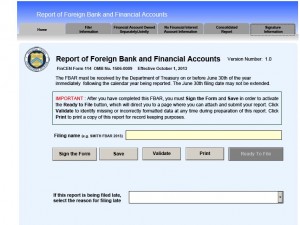 The first thing you're going to do is name your file so that you can find it again.  I'm choosing Roberg FBAR 2013.  Next, you're going to click on the Filer Information tab.  You'll see a screen like this: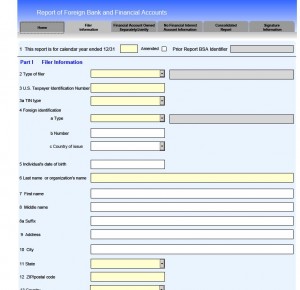 That's going to have all of your personal information, your name,  social security number and address.  If you don't have a social security number or ITIN number, then you can use your foreign identification such as a passport number.   When you're done with this section, go to the next tab:  Report of Foreign Bank and Financial Accounts.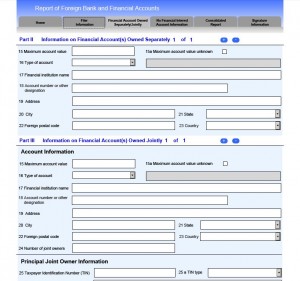 That's the meat of the reporting form.  This is where you put your bank account numbers, the maximum value of your accounts and where they are located.  These are accounts that you actually own either by yourself or jointly with your spouse.
For accounts that you only have a signature authority over, that's on the next page.  It is as follows: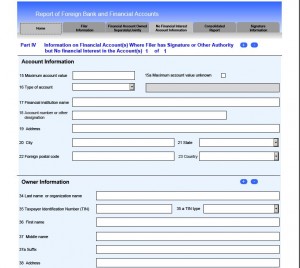 Now this looks pretty similar to the "consolidated account" form as well: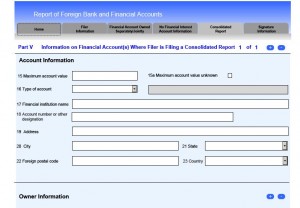 So just make sure you're on the right screen when you're filling out the form.
The last page is for the signature date – or, if your tax preparer is doing this for you, that's the part that she fills out.  If you're doing this yourself, you don't need to fill out the title on a personal account and the signature date will auto populate when you put the signature on the front page.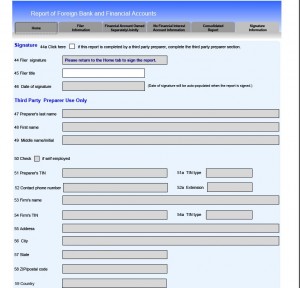 Once you're done, you're going to go back to the original screen.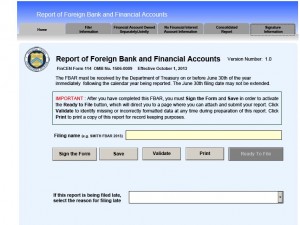 Before you actually hit the signature button, you'll want to hit the validate button.  It will check for errors and omissions for you to correct.  Then you'll want to sign the form and save it.  Be sure to print your form, and then when you're all set click on the ready to file button.
That will put you into a final screen where you're going to put your email address so you can receive confirmation about your filing.  After you submit, you'll receive a confirmation notice.  Later, you should receive an email saying that the BSA has accepted the FBAR.
You want to get your 2013 FBAR filed by June 30th.  For those of you who are filing back FBARS, you'll need to answer the question about why you're late.  If you're filing on time, just leave that box blank.
______________________________________________________________________________
If you have elderly parents you may find yourself in the position of having to assist them with their tax returns.  If you have a parent showing any signs of dementia, it's especially important for you to step in and offer assistance.  Believe me, I understand that there's a big difference between "offering" assistance and being "allowed" to assist.  Parents can be stubborn, especially about money.  But if your parent is showing signs of Alzheimer's disease or dementia, you really do need to step in and make sure that their paperwork is taken care of.  Here are some tips to help you make sure you've got your bases covered.
If your parent has been working with an Enrolled Agent or other tax professional, talk to them first.  They should be able to provide you with a list of all the documents that your parent has used on past returns.  An old return, preferably the most recent one but even one a few years old, will give you a good clue as to what documents your parent usually needs.  Here's a list of the most common items found on senior tax returns:
1. You need to find the Social Security Statement.  The form is called a 1099SSA.  It should be mailed by January 31.  If you can't find it after February 1st, you can order a replacement at this web address:  https://secure.ssa.gov/apps6z/i1099/main.html.  It looks like this: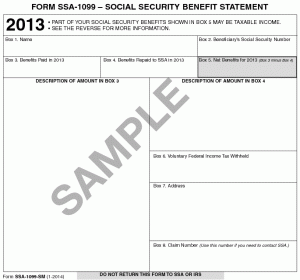 This sample picture is not in color, but the most distinctive thing about this statement is that it has pink on it.  It comes in one of those envelopes that you have to tear off the sides to open up the paper—the envelope will be white.  It's not a standard size.
The 1099SSA statement is important because for some seniors, their Social Security income is taxable—for others it is not.  It all depends upon how much money they make.
Tax Prep Tip:  Use tax software and always input the Social Security income even if it seems obvious that the SS income won't be taxable.  Software will do the calculation about the tax for you.  And should something turn up later and the IRS contacts you about income that you missed, by reporting the Social Security income even though it wasn't taxable—you've protected yourself from underreporting fines on that income.
2. Another statement many seniors receive is the 1099R – for pensions and annuities.  Some seniors won't have any while others could have 10 or more.  Most seniors will have one or two each—a pension or 401(k) from a job and an IRA.
Tax Prep Tip:  Look at box 2 of this statement, often it is blank.  Usually, a blank box means zero, but on a 1099R-a blank box could mean that the company didn't compute what was taxable.  Many tax software programs will automatically count everything in box 1 as taxable if you leave box 2 blank when inputting the 1099R.  You can test this by looking at line 16a and/or 16b of the 1040 to see if the number carried over there.  On the 1099R form there is a checkbox for "taxable amount not determined".  If that's checked, the default is to tax the whole amount.  There are formulas for determining a taxable amount on these types of 1099s.  If you're dealing with a large pension, it would be worth consulting with an EA to figure the taxability.
3.  Investment Income:  Many seniors have investment income.  You're going to want to look for something called a 1099B, 1099-DIV or a 1099-Combined from.  These come in all kinds of shapes, sizes and colors.  Many seniors have more than one investment firm; just because you find one statement doesn't mean you have them all.  Many of these firms deliver their statements online.  If your senior parent used to be computer savvy, be sure to check online for these documents.
Also seniors, more so than younger investors, tend to hold individual stocks outside of the big investment firms.  Look for individual 1099-DIV statements from Met Life, Pfizer, Ameren and the like.  Many of these statements are still mailed, and they often come in smaller envelopes with the tear off sides.  They should say, "Important Tax Document" on the envelope, but the envelopes do sort of look like junk mail so you may be combing through the recycling bin for these.
Tax Prep Tip:  Investment documents aren't due out until February 15th.  Be sure to allow enough time for all those statements to be delivered before you start your parent's return.  Some of those brokerage house statements can be over 20 pages long.  While most of the information you need is all on page 2 or 3—there's a reason they are sending you 20 pages of information.  If you have "gross proceeds from sales of investments" – you need the back 20 pages to determine the basis of that stock sale.  If you have non-taxable dividends from municipal bonds – you need the back 20 pages to determine if that money is taxable to your state.  Brokerage houses don't send you all that stuff because they hate trees.  If you get a statement like that and you don't understand it, it's worth the money to get professional help at least once so you know where everything goes
4.  Bank interest statements.  These are called a 1099-INT.  Seniors are more likely to have CDs than younger taxpayers, and they shop around for the best interest rates.  Don't be surprised to find multiple bank statements.
Tax Prep Tip:  Some banks put all of the CDs and their interest on one combined bank statement.  Other banks send separate statements for each CD—making it look like you've just got duplicates of the same statement.  If it looks like you've got duplicates—check the account number carefully to make sure you're reporting everything (and not double counting the same one!)  List the interest earned on each statement as a single line item.  If the bank is sending you statements in separate envelopes, the IRS is also getting that information separately.  If you combine the amounts, it won't match the IRS numbers and could cause you to get a letter.
5.  State programs:  many states have tax credits for senior citizens.  Here in Missouri, we have a property tax credit for low income seniors.  There are programs like that in many other states as well.  Even if your parent's income is too low to require filing a federal return, be sure to check to see if he or she may qualify for some tax benefit in your state.   You'll want to keep an eye out for real estate tax receipts or rental income statements.
It can be difficult helping a parent at tax time.  Half the battle is knowing what to look for and where to find it.  The harder part is often persuading your parent that she needs help!  But if your parent is confused, especially about financial matters, you need to step in and make sure that her taxes are taken care of now.  It's much better than having to deal with the IRS on her behalf later.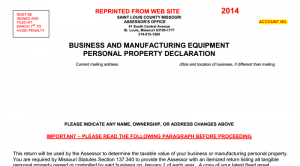 SAINT LOUIS COUNTY MISSOURI
ASSESSOR'S OFFICE
41 South Central Avenue
St. Louis, Missouri 63105-1777
314-615-1500
Do you own a small business in Missouri?  Are you filing a Schedule C with your 1040 tax return?  Or do you have a partnership or corporation?  If yes, then you're supposed to pay personal property taxes on your equipment.
I keep getting asked:  Do I have to pay personal property taxes?  Do I have to fill out that form?  If you own a small business, the answer is yes.
I used to think that if you didn't have any assets, you didn't have to do a business personal property declaration.  But—even if you have absolutely no business assets at all, you're going to have a minimum assessed value of business property for tax purposes of $200.  That's not what the tax is, that's an assessed value of your property.
So how does that assessment thing work?  I'll use my own business as an example.  In 2013, I bought new computer equipment.  The total cost was around $3,000.  Computers count as "5-year" property, because that's how long it takes to depreciate a computer on your tax return.  (Office furniture is an example of a 7-year property.)  Now I'm writing off the whole cost of the computer on my tax return (as a Section 179 expense)—but it's still considered a 5 year property for depreciation purposes and for the personal property tax declaration.
In the personal property tax declaration form, I would put $3000 for year 2013 in schedule 9 for 5-year property.  (If your brain just exploded reading that, relax, I'm going to give you the easy cheater way to do the form in a little bit.)
Then that amount (in my case $3,000) is multiplied by .85 and then multiplied by .3333 so my assessed value is $849.92.   That's not the tax I'm going to pay, that's just the assessment of the value of what my business owns.  (3000 x .85 x .3333 = 849.915)
Last year, the tax rate was 8.052.  I only had $230 of assessed value so my bill was only $18.52 this past December.  Because of my new equipment, my bill will be higher this year.  But your bill is going to be close to 8% of what the assessed value of your equipment it.  As your equipment ages, the assessment will go down but the assessment will never go below $200.
So what's the cheater trick for filling out the form?  Grab your tax return and pull out the Federal depreciation schedule.  It's going to have a list of your company assets, what they cost, and whether they are a 5-year, 7-year, or a 10-year property, and what year you bought them.  If you have company assets like computers, equipment, or vehicles, then you should have a depreciation schedule to go with your tax return.  I know that some companies won't give that list to their clients to force them to come back every year.  If you're not getting that list—you have a right to ask for it.  (And move to a preparer that gives you all the information you need for your taxes.)
If you didn't get your personal property tax declaration statement in the mail, here's a link so you can have the form:
http://www.stlouisco.com/Portals/8/docs/document%20library/Assessor/pp/BusAndMfgDecForm_WebCopy.pdf
You need to have it signed and filed by March 31st.
St. Louis County has started a new Online Personal Property Declaration that will be available from February 1 – April 30th.  http://revenue.stlouisco.com/Collection/ppInfo/ppDec.aspx It's a good option for people who missed the March 31 deadline and for people who are just more comfortable with on-line services.  If you start using the online service, you'll be able to access your previously filed returns, making it a whole lot easier to fill out that form in the future!
If you've been forgetting to file your St Louis County personal property taxes, 2014 is a good year to come clean and start filing.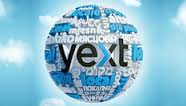 We're signed up with Yext. They've got a fancy little gizmo that let's us post things. Anyway, this is going to be our Yext page for now. So consider this to be an experimental page. If it works, we'll make a regular page out of it. Thanks for visiting.
______________________________________________________________________________
I hear this question a lot, "Why does my tax preparer want to look at my old tax return?"  The answer is:  Lots of reasons.  Let me give you a few examples.
1. Carry forwards:  A carry forward is something that was on your last year's tax return that can affect your taxes this year.  A really important one is capital losses.  Let's say you sold some stocks last year at a big loss and couldn't use all your losses on last year's return.  You get to carry those forward until they're used up.  I once had to amend a bunch of tax returns for a woman with $100,000 of loss carry-forwards.  She had never brought her returns to her preparer before.  Because the returns went back for more than three years, some of her deductions were lost forever.
But it's not just capital losses.  All sorts of things from last year can affect this year's taxes like depreciation, estimated tax payments, what you paid to the state, did you itemize or not, and did you pay any alternative minimum tax (AMT), just to name a few.
2. Continuity:  the IRS looks at things funny when you've got changes.  Changing something simple like putting the wife's name on top one year, and then putting the husband's name on top the next can be seen as an attempt to hide something.  I always list taxpayers in the same order as the prior year return to avoid trouble.      I once helped taxpayers who had a simple notice about their taxes.  It was normally an easy thing to fix—make a quick phone call and mail a document and you're done.  What I would call a no-brainer as far as audit letters go.  But for this couple, it took weeks to settle the issue; I couldn't understand the problem.  Finally, the agent on the case explained that they were "digging into the taxpayers" because they had flip flopped the names on the return for different tax years, which is a common habit with fraudsters.
Fortunately for the couple had nothing to hide—but a teensy little question on their tax return (not even a mistake, just a question) led the IRS to look back through several years of tax returns because of the  flipped names.
3. Finding missed deductions:  If you have a professional do your taxes, we want to find a missed deduction.  It's what we do.  For us it's the chocolate sauce on the ice cream.  It's well…., click on this video to see how finding extra money for you feels http://www.flickr.com/photos/83052216@N00/4354753195/in/photolist-7CPfpD-9LYL7p
4. Making sure your new preparer doesn't miss something:  I have some clients with some pretty complicated paperwork.  They have tax forms that aren't included in home tax preparation software and aren't even found in some professional packages.  I have to get some of these forms from the IRS and prepare them by hand.  (I actually print out extra copies of those forms and tell my clients, "If you ever change preparers, your new preparer needs to see these.")   But even if your tax return is fairly easy, letting your preparer see your last year's return is  a good idea—you don't want her to miss something.
5. Comparison:  Putting your tax returns together for comparison purposes is a valuable tool for you.  How did you do this year?  Did you make more than last year?  Did you make less?  What did you do differently?  What should you do differently?  You've probably heard the old saying, "Those who don't study history are condemned to repeat the same mistakes."  The same goes with your tax return.
So please, bring your old tax return with you when you make a tax appointment.  It will make your preparer happy and it could save you some money!
What about Santa's taxes?
Given that Santa travels about 75 and a half million miles a year (mostly on December 24th) his mileage deduction (at 56.5 cents per mile in 2013) is $42,657,500.

Reindeer are depreciated over a period of 7 years.

North Pole elves are considered employees and receive W-2s.   Elves outside of the North Pole are considered contract labor and receive 1099s.   (There are people who work as "elves" outside the North Pole that work for other organizations–like at the mall, who receive W2s, but they are not real elves and are not employed by Santa himself.)

Because the elves live at the North Pole for the convenience of their employer, and since living at the North Pole is a condition of employment, elf lodging is not taxable to the elves.

Santa doesn't actually make any money from his toy distribution operation.  Most of Santa's income comes from royalties from his guest appearances in movies, books, and television commercials.
_____________________________________________________________________________________
Footnotes:
1.  Santa's distance traveled:  The Physics of Santa,  http://www.daclarke.org/Humour/santa.html
2.  Reindeer depreciation:  IRS publication 225 Farmer's Tax Guide
3.  Elves are employees:  Common Law Rules of employment, http://www.irs.gov/Businesses/Small-Businesses-&-Self-Employed/Independent-Contractor-Self-Employed-or-Employee
4.  Elf housing:  IRS publication 15B  Employer's Tax Guide to Fringe Benefits
5.  Santa's income from royalties:   http://en.wikipedia.org/wiki/RoyaltiesBook_publishing_royalties
Individuals and corporations (as well as income from estates and trusts and estate and gift transfers) are all subject to taxes pending the presence of taxable income. Among one of the numerous benefits with budgeting is planning for the impact of these taxes. But first let's look into why certain entities do and do not budget.
In a corporate setting, budgeting is a necessary part of the accounting system and managers often receive pay increases if production is within budget. Also, budgeting is imperative in corporations in order to stay current with the ever changing government regulations and to keep up with the current industry competition.
What about the small business level? Do you like to stay up late and write up budgets and proforma financial statements? Not everyone does. And in my opinion, not everyone has to. Jan and I have seen many successful small businesses who do not write up formal budgets for their businesses. It's your choice but I am not against them whatsoever. Of course, the bigger your company is getting, the more likely you will want or even have to start creating budgets.
And you? Do you have a budget? Not your small business, not your S Corp, not your partnership, but YOU? Personal budgeting for some can be worse than going to the dentist. If a template is all that is holding you back, we have a free one in this blog and in the downloads tab on top of the website. This budget template has a very clean presentation and is nicely detailed. I am certain that you will like it.

RTS Personal Budget – Click to Download
My point with this blog was not to tell you that budgeting will solve all of your problems and that once you create the perfect budget, the weight of the world will be lifted off your shoulders—although for some people it will. Making a budget is not imperative for your success – many Americans alike get up and go to work everyday, make a modest salary, and support a family with discretionary income leftover all without ever touching excel. Where am I getting at? If you don't have a reason for making a budget, then you simply won't. Money is different things to different people – a blog post in its own—and some people do not care to know how much money they are making on a monthly basis.
However, what about the gentleman who finds himself with enormous tax debt and needing to do an offer in compromise with the IRS? To do that, he has to do a 433-A (OIC) which asks you to provide monthly income and expenses–essential a monthly budget.
Will creating a budget reduce my taxes? Not necessarily. Whether you make a budget or not, your income will always be subject to taxes. However, it does help plan your tax liability and gives you a more accurate picture of what your taxes and tax bracket could be given accurate estimates.
If you deduct business expenses on your tax return, then you probably already know that if you meet someone for a meal that you can deduct 50% of the bill as a "meal and entertainment" expense. You can't deduct the cost of just yourself going to lunch, since you have to buy your own lunch anyway. For example: if I go to McDonald's by myself this afternoon and get a Big Mac; even though I go during my business lunch hour–it's not a deductible expense at all. But if I take Mike, my employee, to McDonald's for lunch and I pay for his meal as well–then I can claim 50% of the bill as a business expense because we'll be talking shop.
This is where Starbucks comes in. I suspect that more business is conducted at Starbucks coffe shops than anywhere else. It's sort of every small business owner's "office away from home"–neutral networking territory. If you do the whole networking thing, certainly you've had the "Let's meet for coffee" meeting.
Coffee meetings are safe. Generally you're not billing for time at a Starbucks meeting. Being an accountant, I think some people are afraid to come to my office. They think that if they walk though my door I'll put the meter on and start billing them. (I'm not that bad, really!)
Many small business owners don't have offices, so Starbucks is a good place to hold a meeting. I know some small business owners who spend hours at Starbucks. For the price of a cup of coffee you also get a table to work at and an internet connection.
So, how do Starbucks coffee receipts fit into your tax return? I've got two ways:
1.

You meet a business acquaintance for coffee and you pick up the tab for both of you. Keep track of the meeting and you easily meet the 50% deductible rule.
2.

You meet a business acquaintance for coffee but you only pay for your own coffee. (This is pretty common.) You can still probably claim this as a business expense but you have to be a little more careful. There's an old 1953 court case (Sutter v. Commissioner of Internal Revenue http://www.leagle.com/decision/195319121ttc170_1172) that states that you can't deduct entertainment expenses just for yourself if you're paying what you normally pay for something.
So — If you're going to Starbucks everyday and picking up a latte whether you've got a meeting or not– that's a normal expense for you so a Dutch Treat Starbucks coffee isn't a deductible business expense for you.
On the other hand, if you're not buying gourmet coffee unless you're at a business meeting, then you'd be allowed to claim that expense. The whole key here is to document, document, document.  For me–I pay a $30 fee to my office manager so that I may have coffee at work. At one cup a day, that works out to $1.50.  At Starbucks, my coffee costs $4.50;  so clearly, I'm not normally spending $4.50 on coffee unless I'm having a meeting.
Under the Sutter rules, I don't have to subtract my normal coffee cost from what I spend, I can deduct 50% of the whole cost. I just have to be able to prove that my normal coffee cost is less than $4.50.
Does the IRS really go back to 1953 tax court cases when they audit returns? Yes, as a matter of fact, they do. Even though there have been significant changes to tax law since that case, Sutter is still invoked in audit cases with high entertainment expenses.
Personally, given how many people use Starbucks for their meeting rooms and internet connections, I think the IRS should allow a 100% deduction for Starbucks as a rent and computer expense. But don't try that, it won't fly with the IRS. The best you'll get is a 50% deductible meals and entertainment expense.
If you give a gift as a part of your business it's a deductible business expense.     BUT! You can't deduct more than $25 for gifts you give to a person during the tax year.    This $25 limit has been in place for ages and hasn't been adjusted for inflation for as long as I've been doing taxes.  That makes keeping within the gift budget a little trickier every year.
I think some people do a lot of "fudging" on the gift expenses, but the IRS seems to be taking a closer look at everything these days so you need to know what you can and can't deduct.  And make sure you document everything and keep those gift receipts.
Here's some real questions that people have asked me about deducting gifts on their tax returns.
What if I give two different gifts, like a birthday and a Christmas gift?  Can I deduct $50 then?
No.  Sadly, the $25 limit is on gifts for the entire year, not $25 per gift.
What if I give a $100 gift to my client's family of four?  Can I deduct the full expense?
No.  Any gift you give to the customer's family is considered to be an indirect gift to the customer.   So unless you independently do business with each of the other family members, you may only deduct $25 for the gift.
My husband and I each own our own businesses and our businesses have some clients that overlap.  Can we each deduct $25 for gifts to our overlapping clients? (Okay, nobody asked me this one, I saw it online and thought it was a good question.)
Surprisingly, No.   Technically, a husband and wife are treated as one taxpayer and it doesn't matter if you have separate businesses or separate employers.  Partnership partners are also treated as one taxpayer when it comes to gifts as well.
I sent one of those holiday gift tins that cost $24.95.  The extra Holiday message cost $1.95 and the shipping was $9.95 for a total of  $36.85.  Am I stuck only claiming the $25?
Actually, in your case, you can deduct the whole amount.  The gift itself was under $25.  You are allowed to deduct the incidental costs like shipping, wrapping or engraving on jewelry.
I gave my client two football tickets that cost $150 total.  Am I stuck only claiming $25?
Anything that can be considered as entertainment can be deducted as an entertainment expense–even if you don't go with the client.  In this case, you could deduct $75–half of the entertainment expense.
If bought my daughter an IPad for Christmas.  Since she sometimes does some work for me, can I write that off as a deductible business expense? (And yes, this was a real question.)
Ahem, really?  Well, here's the rules.  An IPad counts as listed property.  (Listed property is the cool stuff that might also make a good gift that the IRS looks at much more carefully than other business expenses.)    Business use of  listed property is not included in employee  wages.   Non-business use of the listed property is included in the employee's wages and taxed accordingly.  But you've got to substantiate it–and–if you don't substantiate it, then the entire cost of the IPad is going to have to show up in your daughter's wages.  (By the way, since she does supposedly work for you,  you are issuing her a W2 for her wages right?  If you don't issue a W2–then claiming she works for you probably isn't going to pass muster with the IRS.)
Remember, small incidental gifts valued at less than $4 with your logo on it don't count as a "gift" towards that $25 total.  If you've been giving away mugs and pens for advertising, don't worry–those are still  100% deductible.