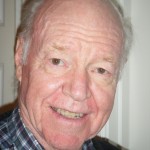 UPDATED FOR 2013
The Charitable IRA Rollover is still available for 2013!
What is an IRA Charitable Rollover?  If you're 70 and 1/2 or   older, you're required to make required minimum distributions (RMD) from your Individual Retirement Account (IRA.)  Even if you don't need the money, you have to take it out and you pay tax on it.  If you don't, the penalties are even worse than any tax you'd have to pay.   Additionally, many seniors don't get the benefit of claiming their charitable donations on their income tax returns because they don't have enough other things to deduct like mortgage interest.
The IRA charitable rollover helps with this problem by allowing you to take money out of your IRA and make a direct contribution to a charity.  The distribution counts towards you RMD and it's tax free to you because it went to the charity.
Can you make a contribution of more than your RMD?  Yes you can.  You can actually make a charitable distribution of up to $100,000 from your IRA with no federal income tax impact.  $100,000 – that wasn't a typo.  If you're in a financial position to make a donation like this, that would be $100,000 to a charity of your choice with no limitations as to its deductibility because it's part of an IRA charitable rollover.